When you look at the national rankings of states for anything from air quality to cost of living, Maine regularly ranks near the top. Across the state, you'll find beautiful natural settings, friendly towns, and lots to do — but life along the coast is even more special. If you want to put down roots in communities with the perfect blend of city life, relaxing beaches, and cozy retreats, the southern coast stretching from York Maine, to Portland, Maine,and beyond to Brunswick it's a great spot to start looking.
At
Jacqueline Nedwell Town & Shore Real Estate
, we provide a curated experience of Portland real estate so you can find the right home for you, your family, and your lifestyle. Whether you're looking for South Portland houses, want to focus on Cape Elizabeth real estate, or simply looking for things to do in Portland, ME, we're here to help. Start touring the community by trying these must-visit restaurants along Casco Bay.
Top 3 Restaurants in Portland, Maine
Portland, Maine, is the economic epicenter of Maine, and it's home to the Port of Portland, bustling tourism, and buildings with striking 19th-century designs. Are you interested in Portland real estate? Explore the city's neighborhoods and attractions, including these popular Portland restaurants. (You can also check out
our relocator's guide
for an in-depth tour of Portland!)
Street & Co.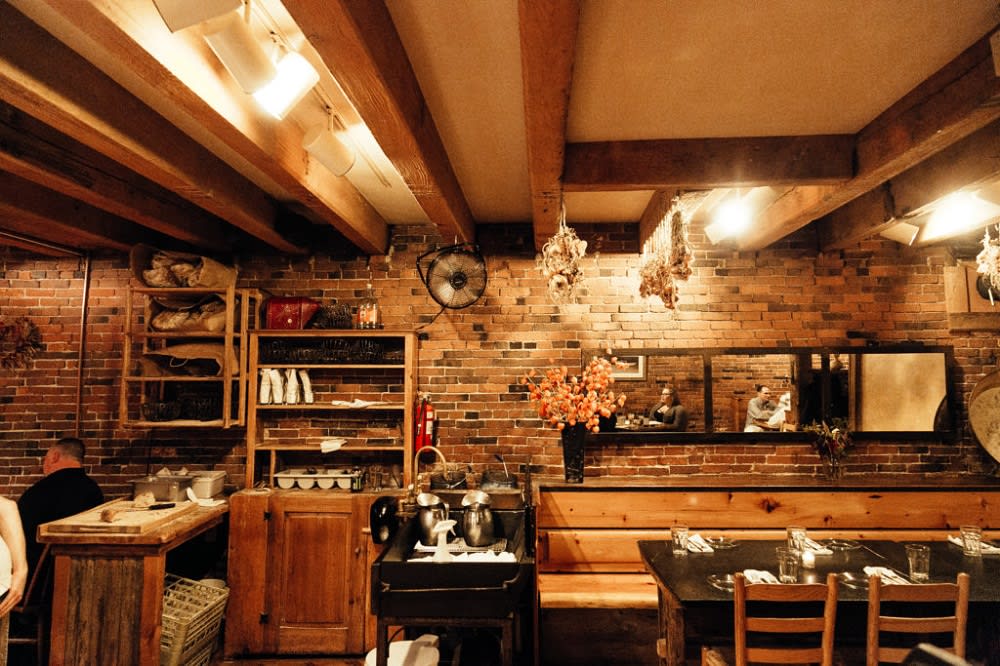 Photo courtesy of Old Port Magazine
Enjoy fresh seafood with a Mediterranean twist in Old Portland. This restaurant is cozy and warm, with an entrance along a charming cobblestone alley that makes you feel like you're stepping back in time. At
Street & Co.
, you'll find locally caught fish freshly prepared with vibrant, zesty accompaniments and sauces. Choose from chef specials like grilled swordfish and ratatouille or grilled sockeye salmon with a cherry tomato vinaigrette. The menu also features fresh salads and appetizers, pasta dishes with seafood, and more. Pair your meal with the perfect drink from the restaurant's extensive white wine, red wine, and cocktail menus, or enjoy a house-made dessert cocktail as you savor the experience. This restaurant is right in the heart of Old Portland, so it's the perfect stop after a day of exploration or a night out with friends.
Chaval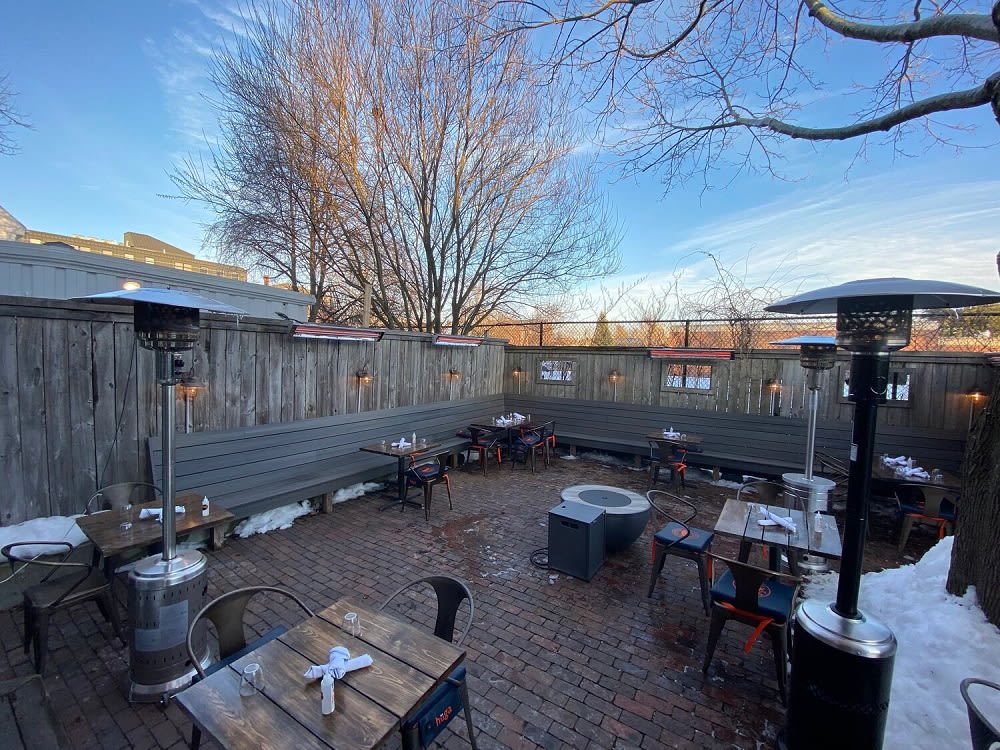 Photo courtesy of Chaval
When the weather turns chilly, it's time to reserve a table at
Chaval
. This restaurant serves savory, hearty dishes for patrons to enjoy inside the restaurant or on the private dining patio with a fire pit. Entrees include coq au vin, strip steaks, and local pollock. For a special treat, start your meal with the Jamón Mangalica, a Spanish heritage ham dry cured for 36 months. Along with delicious appetizers and entrees, you can satisfy your sweet tooth with flavorful desserts like churros, madeleines, and a Spanish cake served with serrano ice cream. The menu changes to reflect seasonal produce, so there's always something new to enjoy.
David's Opus Ten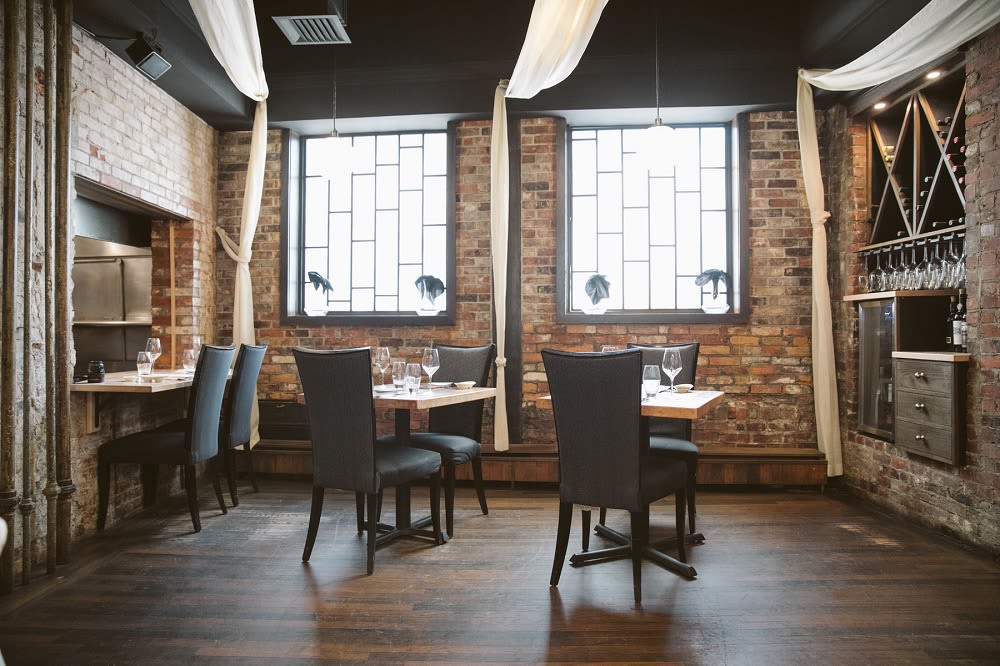 Photo courtesy of David's Restaurant
David's Opus Ten
is right in the heart of downtown Portland, sharing the same block as Monument Square and the famous Portland Farmers Market. Enjoy fine dining during seasonal openings or event dinners during fall and winter. Dinner begins with house-crafted cocktails and continues through a seven-course wine pairing dinner. The menu changes every week and features the produce sold right outside at the farmers market. Just next door is David's Restaurant, which offers indoor and patio dining throughout the week. The menu features duck break, tasty flatbreads, gourmet burgers, and more. Whether you want upscale or fine dining, this duo of restaurants is the perfect choice for date night, a night out with friends, or anything in between.
If you find yourself in South Portland and you're craving David's menu, David's 388 offers in-person dining, bar seating, and take-out orders. Try fresh Maine mussels, freshly prepared seafood and fish entrees, and savory favorites like the mushroom and vegetable risotto or the filet mignon with mushrooms and broccolini. David's restaurants offer a full selection of five-star entrees no matter where you explore along southern Casco Bay.
Top Two Restaurants in South Portland, Maine
Just across the bridge from Portland, South Portland puts you next to city life while providing a more relaxed pace. Home to attractions like Bug Light Park and the Spring Point Ledge Lighthouse, South Portland has plenty of fresh seafood and beautiful views. What's more, South Portland is located less than 15 minutes from Cape Elizabeth real estate. Start touring South Portland's cuisine at these notable restaurants.
Bite Into Maine
There's nothing better than a freshly made lobster roll when you can breathe in the sea air, and
Bite Into Maine
creates the perfect lobster roll experience. You can find this food truck parked outside Allagash Brewing Co. in Portland or take the scenic route to enjoy your lobster roll at Fort Williams Park in Cape Elizabeth. The lobster rolls are made with fresh Maine lobster and house-made mayo; choose your favorite flavor from sauces like chipotle, wasabi, Maine, and Connecticut. If lobster rolls aren't your style, you can enjoy their lobster bisque, lobster BLT, or classic Americana sandwiches. So whether you want a quick sandwich for lunch or a full dinner with all the picnic-style fixings, Bite Into Maine is a place you won't want to miss.
Saltwater Grille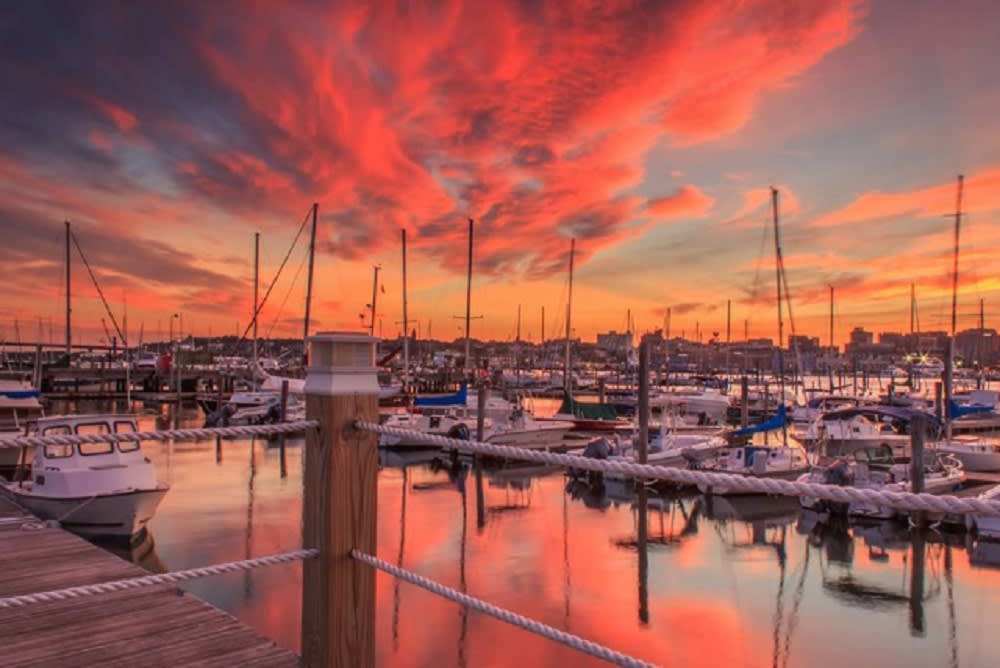 Photo courtesy of Saltwater Grille
Directly across the Bay from downtown Portland sits
Saltwater Grille
. A hidden gem this restaurant offers spectacular views of Casco Bay and its boating activity from indoor and outdoor seating areas. Unsurprisingly, the menu focuses on fresh seafood such as lobster and oysters. If you're dining as a group, the shared plates are a valuable choice, including fried calamari, mussels, shrimp, and scallops. Once you're finished with your entree or sandwich, of which there are over a dozen options, try the dessert cocktails — the chocolate martini and vanilla vodka get rave reviews. Saltwater Grille is open every day from noon to 9 p.m.
Are you primed for a move to the Portland area? Let
Jacqueline Nedwell
get you started. Originally from London, England, Jacqueline chose to live in Maine after having lived around the world. An expert on the local real estate market, she has honed her craft for over 15 years and recently was named among the top 5% of Maine's real estate agents. Jacqueline primarily serves Greater Portland. Trust your relocation to a professional who's been in your shoes:
reach out to Jacqueline today
.
*Header photo courtesy of Chaval